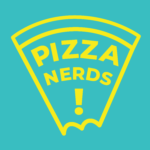 Our first "series" explores NY style pizza. In this episode we discuss what you can put on a NY style pizza, from traditional options to creative and fun combos.
Some favorite topping ideas:
Maple Apples, Blue Cheese, and Bacon
Roasted Garlic, Chicken, and Spinach
Blackberry, Ricotta, and Basil
Sausage, Broccoli rabe, and Ricotta
Next week we'll talk about technique. Ask us questions over on instagram (@pizzanerdsco) and remember, there's no perfect pizza. The goal is having fun and learning!
🍕🤓
Theme music by Dyalla Swain http://soundcloud.com/dyallas.