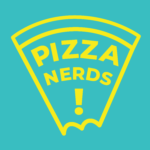 Our first "series" explores NY style pizza. In this episode we recap the entire process, making it a great resource episode for when you're ready to try it at home!
Next week we'll start our next a new series on Neapolitan Pizza. Ask us questions over on instagram (@pizzanerdsco) and remember, there's no perfect pizza. The goal is having fun and learning!
We've got a whole list of recommended products on the website, but here are a few standouts:
🍕🤓
Theme music by Dyalla Swain http://soundcloud.com/dyallas.