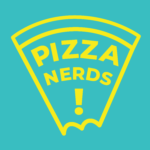 Our first "series" explores NY style pizza. In this episode we discuss what makes NY pizza iconic, and share our favorite dough recipe.
We go step-by-step through the process of making the dough for a fantastic NY style homemade pizza. We talk through specific ingredients, timing, technique, and more. Everything you need to make this dough at home.
ALSO, we give out our first NERD AWARD .
Next week we'll talk NY style sauce. Ask us questions over on instagram (@pizzanerdsco) and remember, there's no perfect pizza. The goal is having fun and learning!
Link: Roberta's NY Style Dough recipe
🍕🤓
Theme music by Dyalla Swain http://soundcloud.com/dyallas.